NO ENTry to BUILDINGS, CEMETERY
The Savannah Tourism Bureau does not allow
​tour groups ​to ​enter any of the mysterious
​haunted (albeit private) ​locations ​we ​visit.

BEVERAGE, RESTROOM, BUG SPRAY
Available at Parker's Market, 222 Drayton St,
2 blocks ​west ​of the graveyard, cnr of W Hull
St. ​No bathroom stops on the tour route.


http://parkersav.com/locations/parkers-19/
STREET PARKING is free
Parking meters are free after 8pm around
​the cemetery on ​Abercorn, Oglethorpe and
​Habersham Sts. Find garage locations @


http://www.savannah.com/parking-in-savanna
h/
TOUR happens RAIN OR SHINE
Bring an umbrella or raincoat in inclement
​weather because ​the tour will go ahead
​rain or shine. See today's weather ​details @


http://www.weather.com/weather/today/l/Savannah+GA+31401:4:US
MEET YOUR TOUR GUIDE
Greetings from Nicodemus, I'm looking forward
to seeing you on the Beyond Good and Evil tour
​at ​9.50pm. It starts at 10pm at the graveyard &
lasts for 90 minutes, ending at the same spot.
LOCATION HISTORIC DISTRICT 31401
Join the group at Colonial Park Cemetery main
gates marked DAR, 201 Abercorn St, 31401,
cnr Oglethorpe Ave opposite the Fire Station.
Be sure your guide is Nicodemus as several
tours pass this spot.
IF YOU ARE RUNNING LATE
I will be at the gates until 10.15, then beside
the graveyard on Abercorn St, then behind
​the graveyard on E Perry Ln. Next stops are
​Lafayette ​Sq ​& Calhoun Sq on Abercorn St.
PHOTOGRAPHY ON TOUR welcome


Digital cameras are better than the human iris
at spotting ghosts, apparitions and orbs. Send
me your best photos and I will post them on my
website. ***The appearance of ghosts is not
guaranteed by me. See spooky guest pics @


https://www.flickr.com/photos/nicodemusweb/



MIDNIGHT IN GARDEN OF GOOD & EVIL
You will hear of macabre events that took place
at the infamous Mercer House but this tour is not
based on the Midnight In The Garden of Good
And Evil book or film.



TOUR ETIQUETTE


Be mindful that this is a group tour, respect your
fellow guests by arriving sober and refrain from
rowdy behavior, smoking or cell phone use
while stories are being told. If you are
translating please do it between stops, don't
talk at the same time as the guide.



PHYSICAL MOBILITY A PREREQUISITE


It's a walking tour so wear comfortable shoes.
If you are infirm or incapable of walking at a
moderate pace over cobblestone ​sidewalks
for 90 minutes please consider a ​trolley tour.
Wheelchairs are welcome but there are no
​ramps on the route.​​



CONFIRMATION


No need to print out your booking confirmation,
you have an e-ticket, I have your name on my list.
I cannot give nor can I arrange for a refund.



SHARE THIS INFO / CONTACT


​​Please share the info on this page with the rest
of your party and feel free to contact me at


nicodemus@beyondgoodandeviltours.com





We'll have fun!

Nicodemus































​​​





​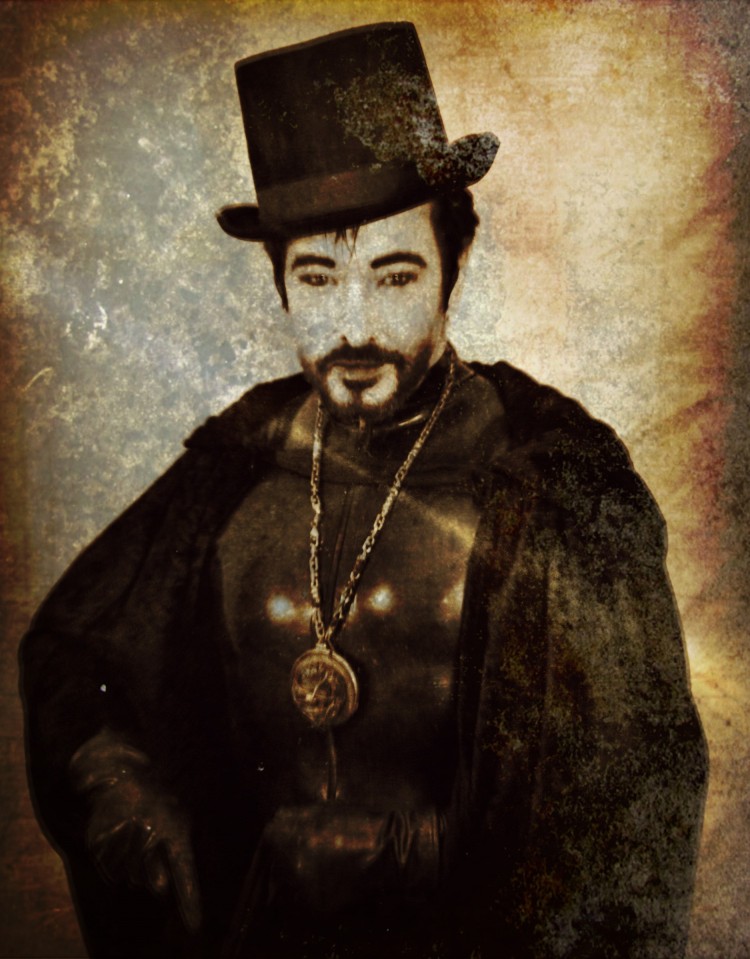 PHOTO CREDITS:
​NICODEMUS by CAROLYN AMANDA
​CEMETERY GATES by TAMI CINDRICH